3D modelling at the heart of aerospace engineering.
Computer-aided design (CAD), 3D modelling, and computer-aided drawing and drafting (CADD) software are essential in aerospace engineering. These tools are used at all stages of construction of an aircraft or spacecraft:

Creation of mating plans

Dynamic load analyses

Stalling speed calculations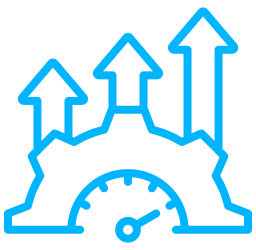 Flight performance calculations

Material strength calculations

Flow management
Numerous software and file formats.
There are many software options on the market, including the well-renowned SharkCAD Pro, ADS (Aircraft Design Software), 3D Cart, OpenVSP (Vehicle Sketch Pad), CATIA, SolidWorks, Solid Edge, Siemens NX, Autodesk Inventor, and PTC Creo.
This profusion of tools reflects a booming market. The other side of the coin is that designers have to deal with multiple file formats: OBJ, FBX, COLLADA, 3DS, IGES, STEP, etc. This diversity inherently produces complexity when it comes to combining all the design data for an aerospace project.








Le partage de l'information et la collaboration entre équipes : les turbulences de l'ingénierie aérospatiale.
Brave the downpour of information
One of the main difficulties encountered in managing an aerospace engineering project is dealing with data silos. Both the volume and variety of print or digital documents inherently lead to a loss of information, a lack of traceability, and errors. Too often, the same task is performed several times.
This complex management of information results in a loss of value, and can lead to organisational and legal risks for all project players.
There can also be compatibility problems between the various CAD and 3D modelling tools, which slow down project management and generate errors.
In this context, effectively disseminating information to all stakeholders is a complex task. This difficulty can be reinforced when the project, by its nature, involves high standards in terms of IT security. This is particularly relevant in the case of military aerospace engineering, which requires offline storage, encryption, strictly regulated access rules, etc.
Coordinate a multitude of different skills
Aeronautical and astronautical constructions involve many stakeholders, including airlines or governments, regulatory authorities, manufacturers, suppliers, and subcontractors.
There are many hardships encountered by stakeholders throughout the life cycle of an aircraft. One of which is the coordination of teams with varied levels and types of expertise. In projects such as these, errors can lead to delays that accumulate and, ultimately, generate colossal additional costs.
Size up your possibilities with SmartShape
Get in touch with our experts for a SmartShape demo tailored to your aerospace project.
Contact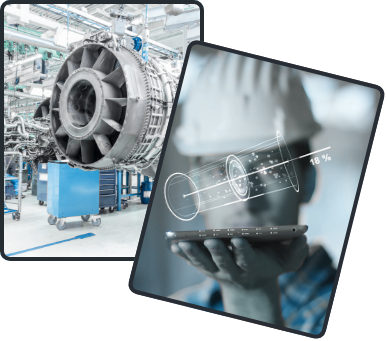 The SmartShape promise : encouraging the use of mass data and fostering collaboration between project players.
SmartShape is a complete solution for managing your aerospace projects, enabling all stakeholders to work collaboratively on a digital twin: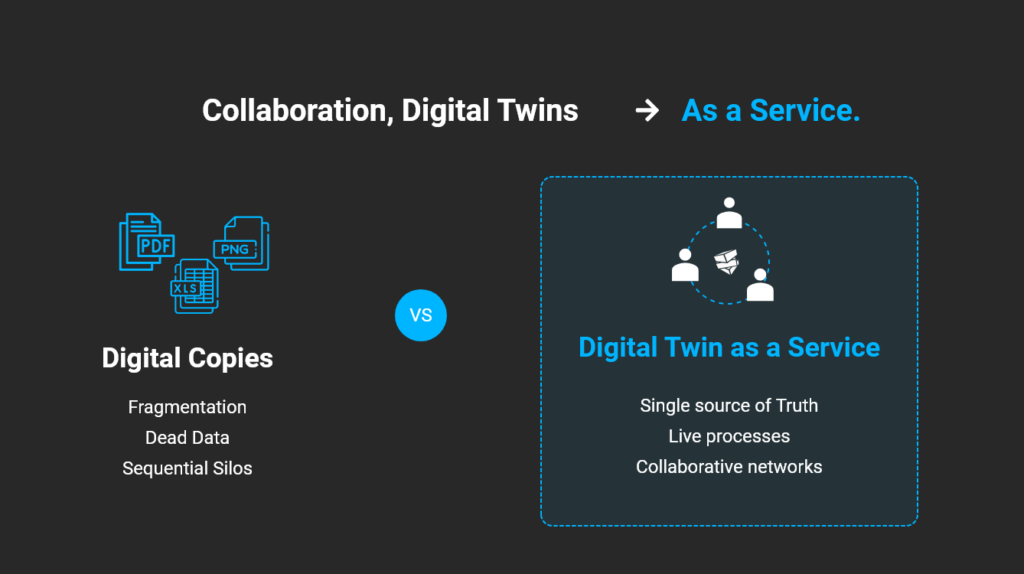 Manage the entire life cycle of your aircraft
The construction of an aircraft represents only a fraction of its actual cost. Operation accounts for 70 to 80% of the asset's total cost. This is why SmartShape supports you throughout the life cycle of your aircraft, during its design and construction phases, but also throughout its operation.
The tool is designed to meet the requirements of the many professionals working on the construction of the aircraft. Operators can also manage their assets by monitoring all the data relating to their aircraft.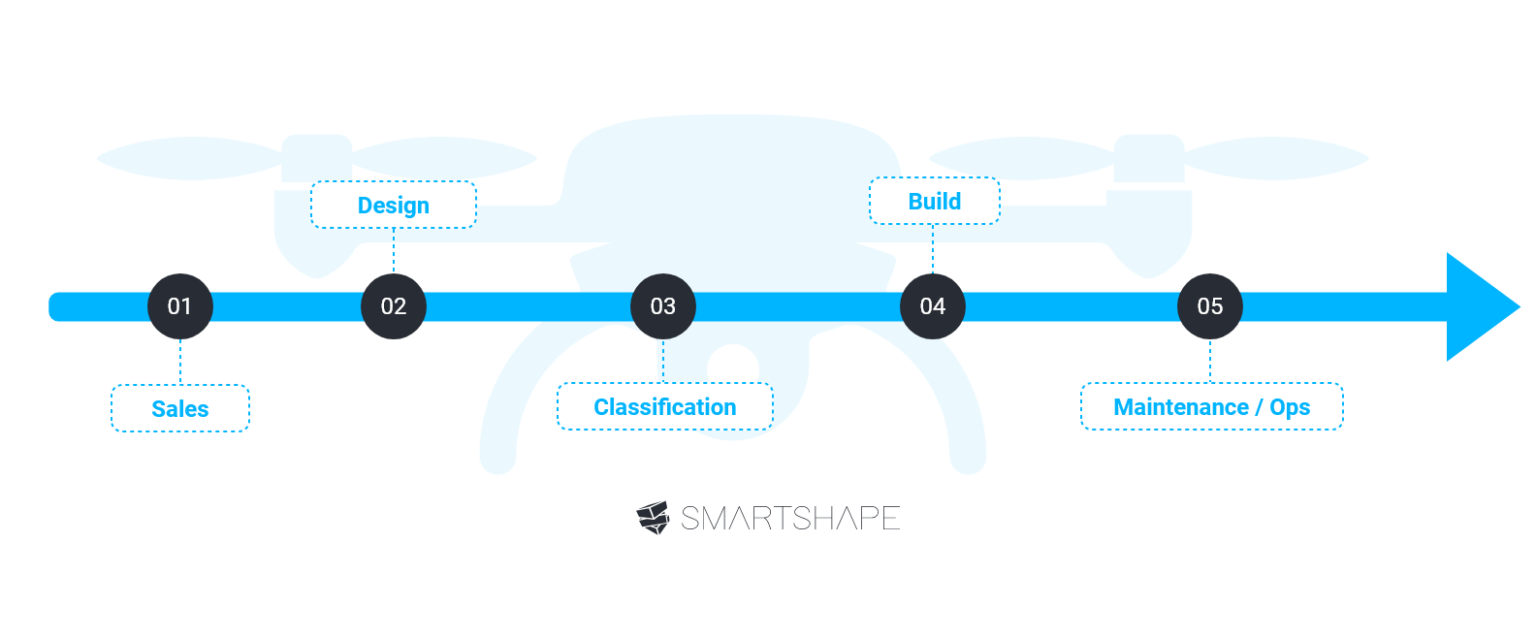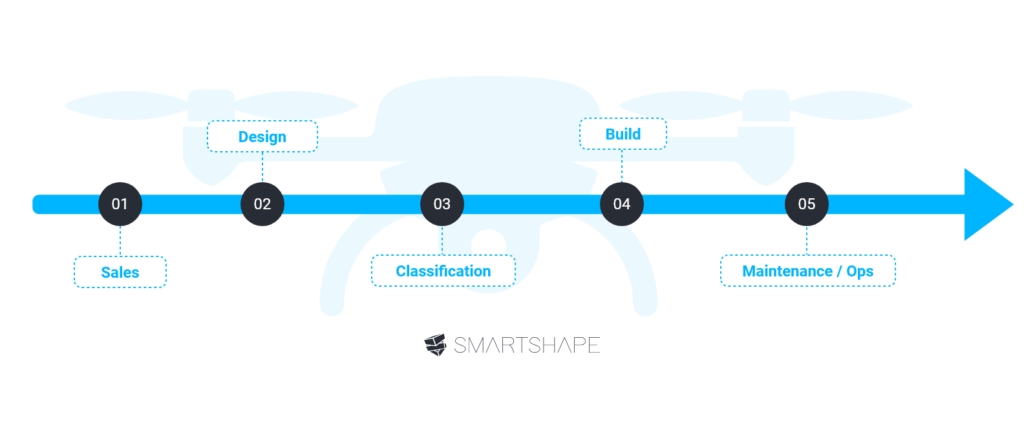 Size up your possibilities with SmartShape
Get in touch with our experts for a SmartShape demo tailored to your aerospace project.
Contact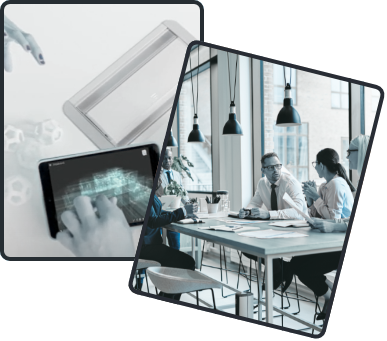 SmartShape: an as-a-Service, self-hosted digital twin to manage your aerospace construction project.
SmartShape is a complete solution for managing your aeronautical and astronautical projects, enabling all stakeholders to work collaboratively on a digital twin: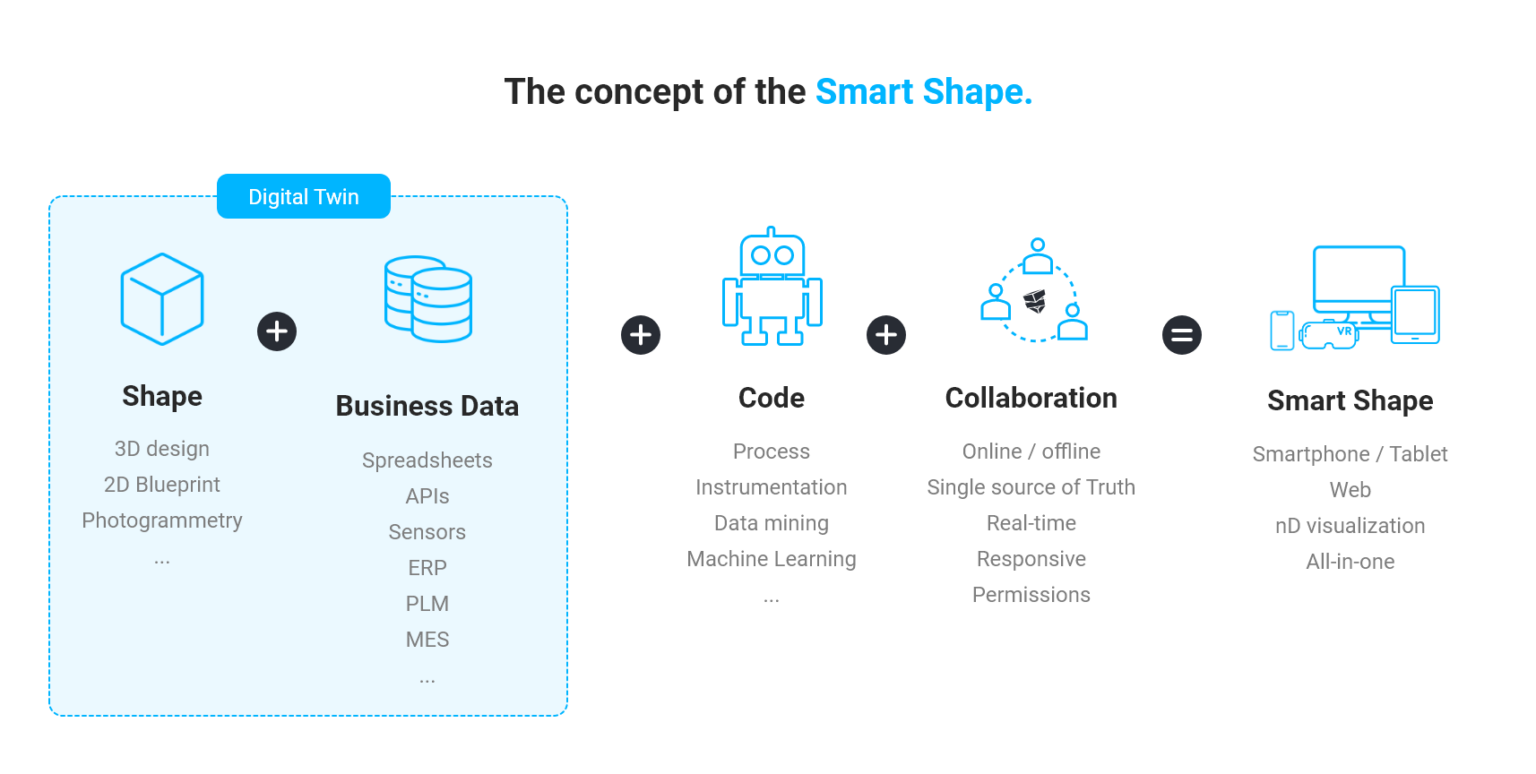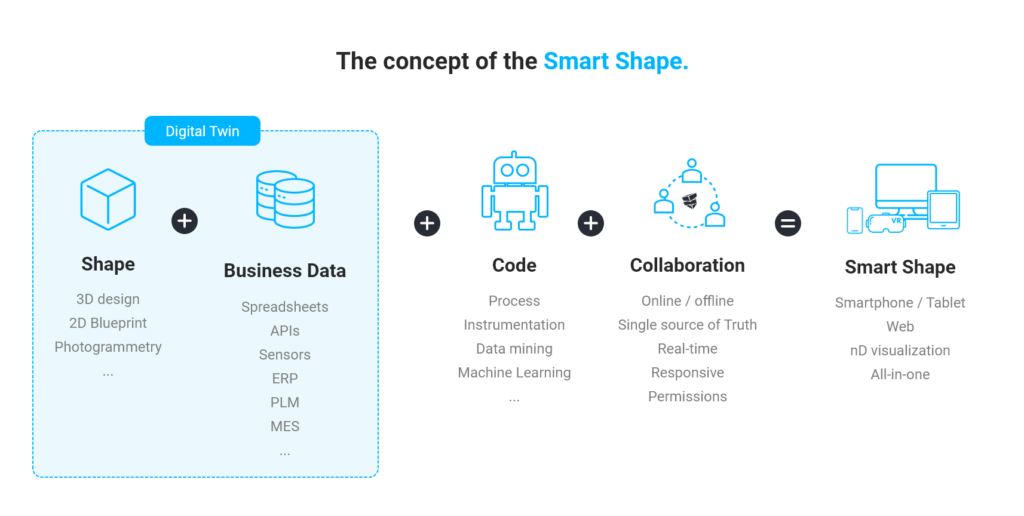 Shape
The digital twin of your project integrates all the information components produced by the different teams, regardless of the software used and the formats generated: 3D files, 2D blueprints, photogrammetry, point clouds. Compatibility issues between tools such as 3DEXPERIENCE and Autodesk Revit are a thing of the past: you can now display data from these different software programs on the same model.
All this information is gathered and constitutes the Shape of your project.
Business data
The project players enrich the model by connecting to the SmartShape API. Whether derived from business software (ERP, PDM, PLM, MES), enclosed in proprietary databases, or produced by sensors (live monitoring) during the operating phase, the data is combined to bring the digital twin to life.
Visualise an Excel spreadsheet of your project, and imagine that all the data it contains is integrated into the digital twin to bring the Shape to life.
Code
SmartShape includes an API and programming language to communicate all the information sources used for your aerospace project. Thanks to the SmartShape API, you can easily connect your business databases or data from your partners, customers, and suppliers in order to integrate them into the digital twin.
By using all the data produced by all the stakeholders, you benefit from a digital twin that covers the entire project.
Collaboration
SmartShape is a collaborative tool offering stakeholders a real-time collaborative experience. As soon as an annotation or enrichment is added to the model, it becomes visible for all other users.
All information relating to the aerospace construction project is easily accessible to all teams and at all times.